THIS SUMMER WE ARE OFFERING EXTENDED SWIM TIME, PERFORMANCE, & KID FITNESS. 
Join the Summer FUN with us here at Madison Healthplex Performance Training Center. During our Summer Camp there will be FUN ACTIVITIES, such as outdoor and indoor games, extended swim time, and new kid fit group exercise.
Monday - Friday
Ages 5-12 | 7:30 AM to 4:30 PM
Early Bird Pricing (when you pay before May 1st)
per session
Member: $150 | Non Member: $175
Session 1: May 29th - June 1st
Session 2: June 4th - 8th
Session 3: June 11th - 15th
Session 4: June 18th - 22nd
Session 5: June 25th - 29th
Session 6: July 9th - 13th
Session 7: July 16th - 20th
Session 8: July 23rd - 27th
Session 9: July 30th - Aug. 3rd
*PAY FOR 8 SESSIONS IN FULL AND RECEIVE 9TH CAMP FREE!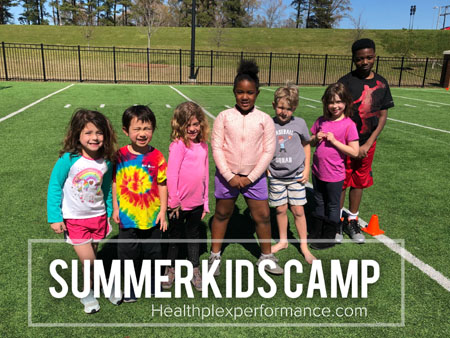 Pricing after May 1st per session
Member: $175
Non Member: $200
*$10 off additional sibling registration*
For more info contact Shelley at 601.856.7757 or email scoleman@healthplexperformance.com