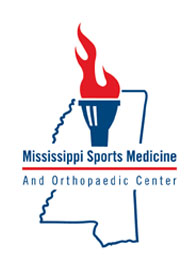 Mississippi Sports Medicine and Orthopaedic Center (MSMOC)
Founded in 1984, MSMOC is Mississippi's first full-service orthopaedic specialty practice, and remains the state's leading provider of orthopaedic care.
MSMOC is uniquely qualified to treat orthopaedic problems and the athletic injury with sub-specialized expertise utilizing the latest procedures and state-of-the art technologies and equipment to guide patients through rehabilitation to complete recovery.
Each MSMOC physician – upper extremity, lower extremity and total joint specialist – is board-certified and fellowship-trained, and routinely performs shoulder, elbow, wrist, hand, hip, knee, foot, back, and neck procedures.
To learn more, call 601-354-4488
---
Baptist Health Systems
At Baptist Health Systems, our mission is to provide quality healthcare guided by our Christian faith. As leaders in healthcare, we are focused on quality. We take pride in earning accreditations and certifications that demonstrate our commitment to provide quality care for our patients.
Recognitions from Healthgrades, Joint Commission, the American College of Surgeons and many others show our clinicians are dedicated to "continuously improving quality medical care." As followers in faith, we are guided by the example of Christ. We as the Baptist family work together in a way that is consistent with our dedication to Christian healing. This means that we strive to provide our services in a way that reflects the traditions and compassion of the Christian faith.
To learn more, call 800-948-6262